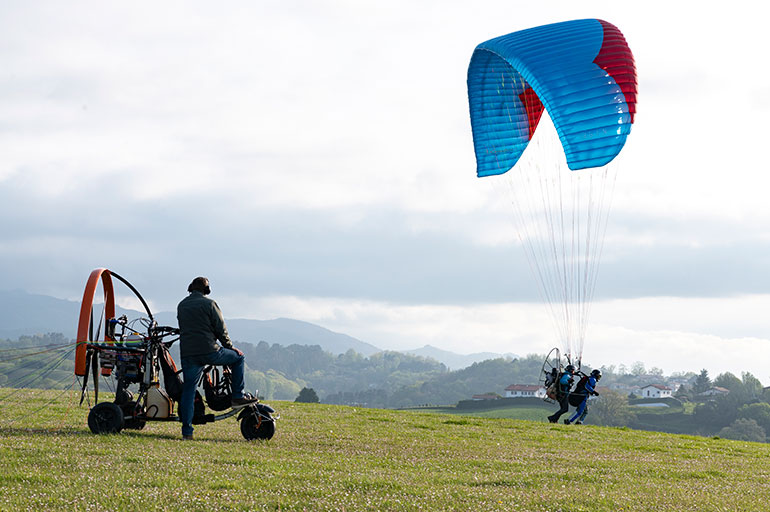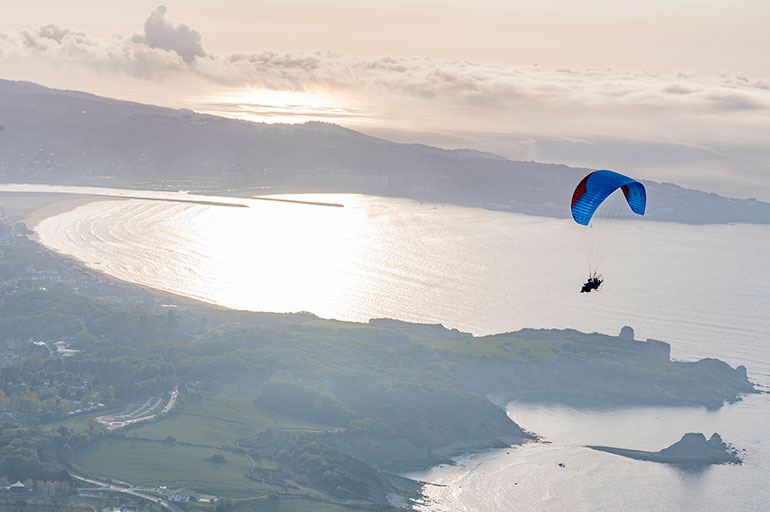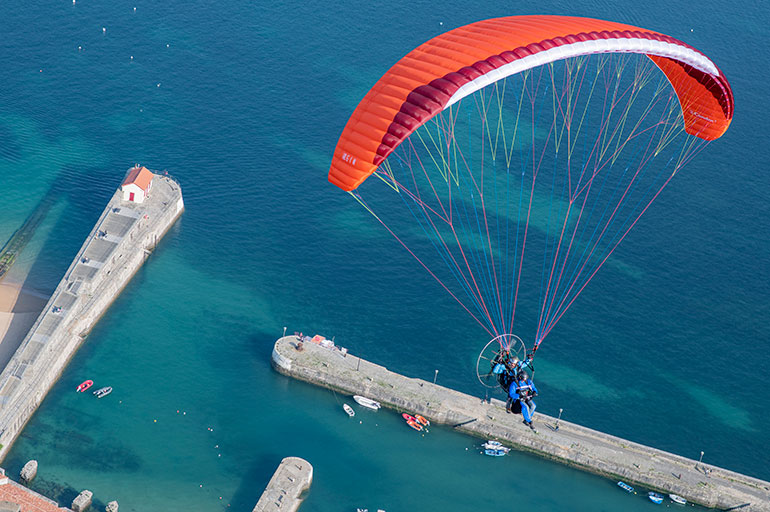 ...
Condor 2
Excellence in efficiency
The Condor 2 is our tandem and trike wing for powered flight. Its high efficiency and excellent roll and pitch stability reduces both fuel consumption and noise whilst providing an easy and fun piloting experience.
Compared to its predecessor, the Condor 2 has
better roll stability due to flatter arc
better pitch stability, especially no shooting on full trim
improved fuel efficiency due to aerodynamic performance
easier inflation, even in stronger winds
Technical Specifications
| Size | 37 | 41 |
| --- | --- | --- |
| Flat area (m2) | 37.00 | 41.15 |
| Flat span (m) | 14.07 | 14.84 |
| Flat aspect ratio | 5.35 | 5.35 |
| Projected area (m2) | 31.26 | 34.77 |
| Projected span (m) | 11.08 | 11.69 |
| Projected aspect ratio | 3.9 | 3.9 |
| Number of cells | 49 | 49 |
| Glider weight (kg) | 7.5 | 8.1 |
| Certified weight range (paramotor) (kg) | 110-430 | 130-472.5* |
| Certification (paramotor) (kg) | DGAC | DGAC |
* - if operating without a rescue system, the DGAC reduces the maximum permissible take-off weight to 450kg
Well co-ordinated rolling behaviour
Thanks to the flatter arc, the Condor 2 is stable and well co-ordinated in roll with most trikes on the market, even at full trim.
Flawless take off and landing, every time
The Condor 2 inflates easily and progressively to naturally settle overhead. Even stronger wind launches present few problems due to the improved pitch stability. And because the profile produces a lot of lift at low airspeeds, you'll get airborne quickly with the shortest of take-off runs.
Built to last
The materials used in the Condor 2 have been carefully selected to withstand intensive use over a long lifetime. The main canopy fabric is Myungjin 40, which was developed for optimal strength — it proved impossible to break during our load testing, even at 635kg (5.25G)!
Quiet efficiency
The Condor 2 has a moderate aspect ratio with a high performance profile. This results in efficient climbing even at high wing loadings, saving fuel and keeping the noise down. In addition, the glide performance remains good throughout the speed range.
Excellent penetration and wide speed range
The profile of the Condor 2 enables excellent penetration in bumpy air and headwinds. Thanks to the long trimmers, the speed range is wide, yet it remains fully useable with a good margin of safety.
Wide weight range
The Condor has a wide weight range and a high maximum weight. This makes it suitable for trike use, in addition to foot launched PPG. The 2 available sizes cover a weight range of 110-472.5kg.
Designer notes
Designer Gin Seok Song explains the development process of the Condor 2:
The development of the Condor 2 was a natural evolution, following improvements made to our Fuse tandem paraglider on which the wing is based. Almost all characterisics important for tandem paragliding are relevant to tandem paramotoring.
We were especially pleased with the increased pitch stability and overall aerodynamic efficiency. On take-off, the wing immediately stabilises above the pilot and the lift-off comes very early at low speed. In addition, the wing self-corrects into small directional gusts on take-off, which is a very useful characteristic if you have a heavy trike attached!
We believe pilots will appreciate the improved efficiency of the Condor 2, especially as pilots become more conscious of fuel consumption and noise pollution.
Details
Optimized airfoil with 3rd generation Equalized Pressure Technology (EPT)
Thinner profile improves take-off and reduces material weight
10cm trimmers for greater penetration
Long lifetime Myungjin MJ40 fabric
Güth & Wolf 25 mm polyester riser
Materials
Canopy cloth
Upper surface: Myunjin MJ40 MF
Lower surface: Myunjin MJ40 MF
Risers
Güth & Wolf 25 mm polyester riser
Lines
Upper: Edelrid 7950 080 | Edelrid 7343 140 | 190
Middle: Edelrid 7343 140 | 230 | 280 | 420
Main: Edelrid 7343 420
Colours
Included with your glider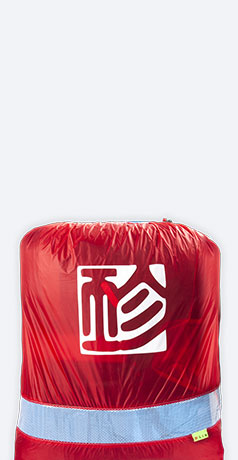 Inner bag

Compression strap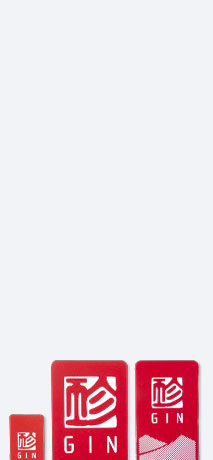 GIN stickers

Repair kit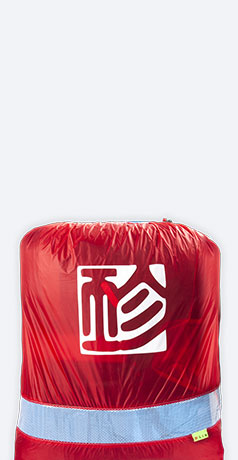 Inner bag

Compression strap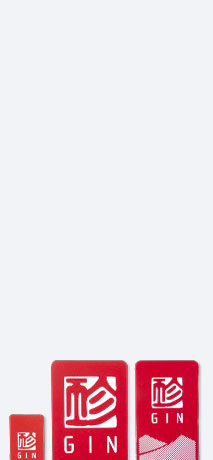 GIN stickers

Repair kit