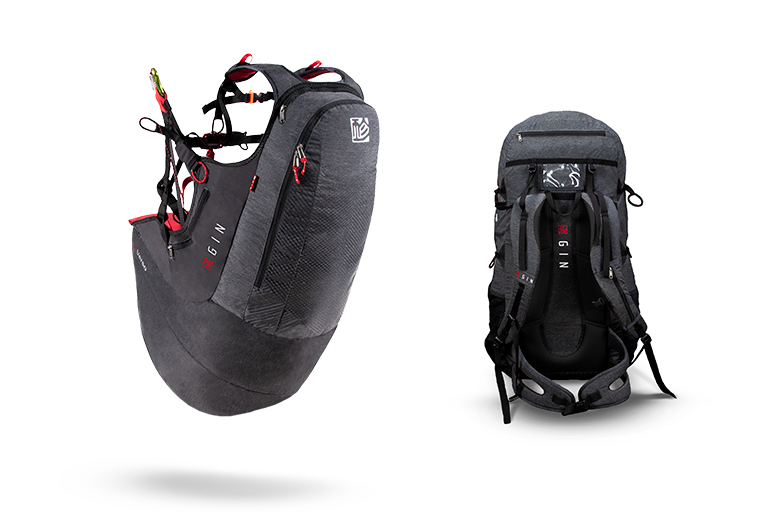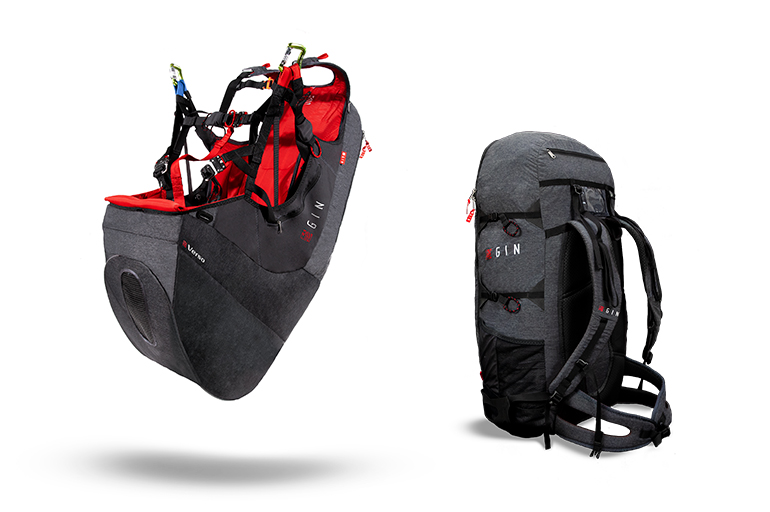 ...
Verso 3
The travel all-in-one
The Verso is a lightweight reversible airbag harness with a unique combination of features: a highly effective airbag with seat plate, underseat rescue and double-skin surface with innovative zipper system.
It's ideal for leisure pilots, hike 'n fly pilots and travellers, yet is comfortable enough to be used on long cross-country flights and also has good safety features. Since its introduction, the Verso has been one of the best selling harnesses in its class. This 3rd generation stays true to the original but features improvements over its predecessor in several areas:
more stable in all axes due to new ABS webbing system
600g lighter and decreased packing volume
reduced drag due to reduced cross sectional area
unique double-skin feature protects harness when used in rucksack mode - cleaner and easier rescue flap system for faster rescue deployment
improved airbag pre-inflation: the airbag is 70% inflated at take-off
faster airbag inflation and more stable pressure maintained during turns - lighter and more durable main fabric
New ABS system with anti-forget buckle system
airbag inlet re-positioned from sides to under seat for greater durability
Technical Specifications
| Size | XS | S | M | L | XL |
| --- | --- | --- | --- | --- | --- |
| Pilot height (cm) | <165 | 160-175 | 170-185 | 180-190 | >185 |
| Weight of harness (kg) | 3.4 | 3.6 | 3.9 | 4.2 | 4.4 |
| Volume of rucksack (L) | 84 | 89 | 95 | 101 | 104 |
| Certification | EN/LTF/CE | EN/LTF/CE | EN/LTF/CE | EN/LTF/CE | EN/LTF/CE |
New ABS system
New ABS system offers greater stability both in rough air and also after collapses.
Reduced weight, increased durability
Thanks to lighter but more durable materials and a more efficient construction, we have managed to reduce the weight of the Verso 3 by 600g compared to the Verso 2.
Double-skin rucksack
The unique double-skin feature protects the harness when used in rucksack mode. You don't have to worry about damaging your harness at the airport or on the trail.
Easy closing, time after time
The Verso 3 features a unique packing system. The lateral zipper is easier to close and has a longer lifetime due to the reduced strain. In addition, the load is divided into 2 compartments.
Front airbag inlet
The front air inlet enhances durability, ensures smoother inflation and is more aerodynamic
Ergonomic back support
Ergonomic back with foam padding for hike 'n fly comfort.
New GIN melange
The main body of the harness is made from a new 70D mélange — a light, durable nylon/polyester fabric that also maintains its cosmetic appeal even when dusty or scratched.
Bias bound seams
Internal seams are finished with bias binding to guarantee your harness a long lifetime.
Harness details
New ABS system with anti-forget buckle system
Highly effective pre-inflation system
G-chute pocket with shackle
Colour coded regulation straps (red for shorten, black for lengthen) and carabiner loops
Zipped rescue tunnel for easy closing, clean shape and prevention of mistakes
Side pocket with elastic closing
Rucksack details
85L capacity (M size)
Reinforced back
Double zipper closure system
Lighter but more durable water repellent main fabric also maintains its cosmetic appeal even when dusty or scratched
Bottom part reinforced by 210D baby ripstop - Water bottle holder with zipper
Chest and waist strap
3 side pockets
1 front pocket
1 big side pocket
Reflector panel
Included with your harness



Caution
Automatic aluminium carabiners have a limited lifetime due to metal fatigue. They must be replaced after 5 years or 500 flight hours, whichever is soonest. They should never be used between spreaders and tandem wing risers as main carabiners. They should also never be used to connect bridles to the reserve.